So Martha Stewart has this great idea. I tweaked it a little. Let me show you how to make really cool string balls. These can be left white, or covered in glitter, hung by string as a christmas tree ornament, given as a present, or used to make snowmen. I can think of a thousand uses, what can you come up with?
First, let me show you how to make the string ball. The basics.
You'll need little balloons. The water balloons work best. I got these!
Blow one up!
Spray with any cooking spray you have (try to stay away from flavors though.)
You'll need some string like this. But maybe you'll experiment with different kinds!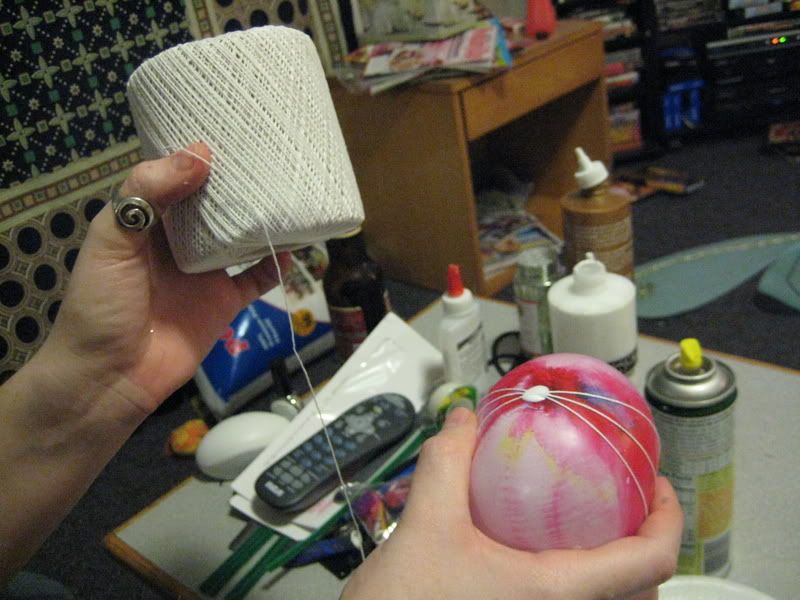 Tie the string on the balloon end.
Dab a little bit of glue on the other side.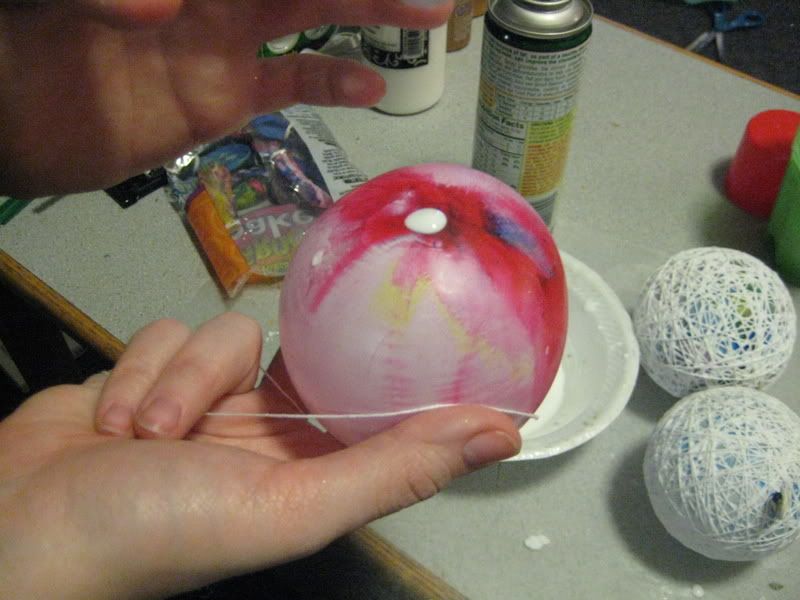 I use PVA glue because I'm a book making freak and this stuff will really hold your ball together. You can use elmer and other kinds, a little watered down (water down your PVA a little too) but I thought PVA did the best job.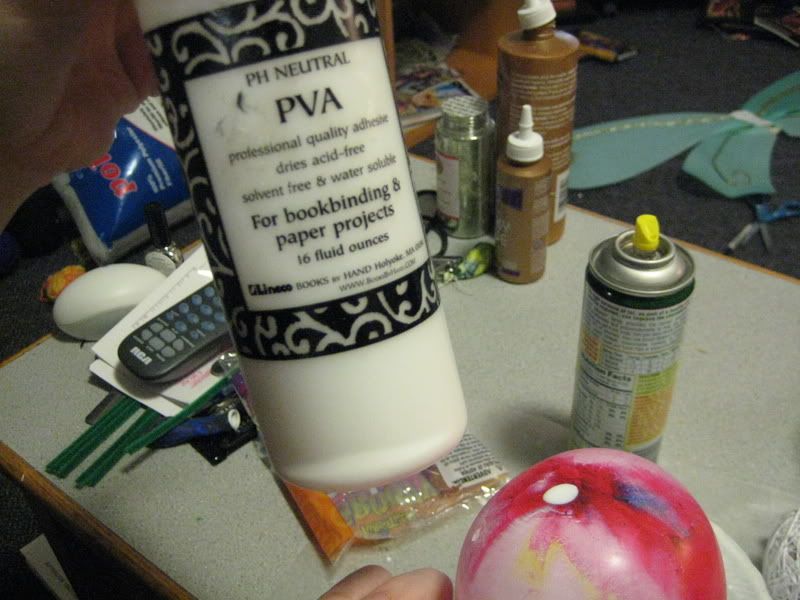 Start to wrap your string around the balloon, going through the glue dab to hold the string in place at first. Don't wrap too tight, but don't wrap too loose. You'll get it!
Keep wrapping, make sure you move the string around, try to cover the whole surface area. the more crossed points the stronger your ball will be!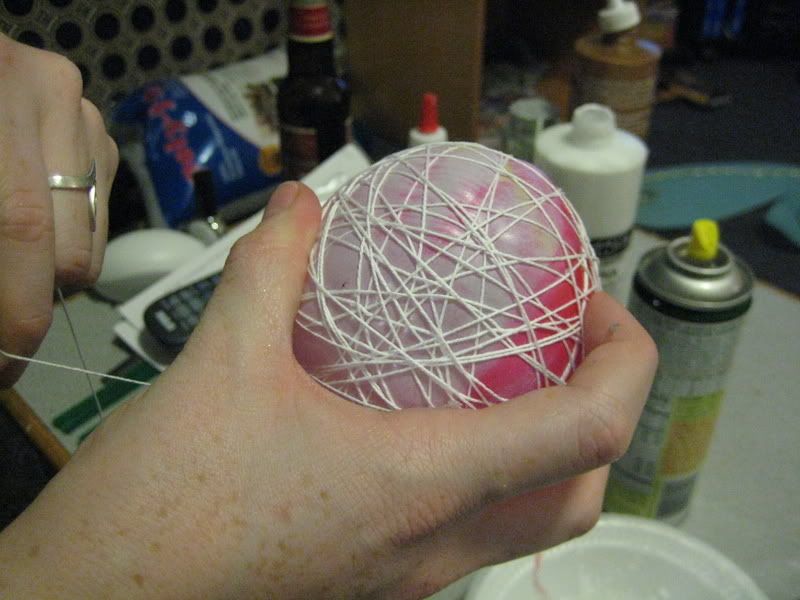 When your ball starts to look covered, or like this. Cut the string!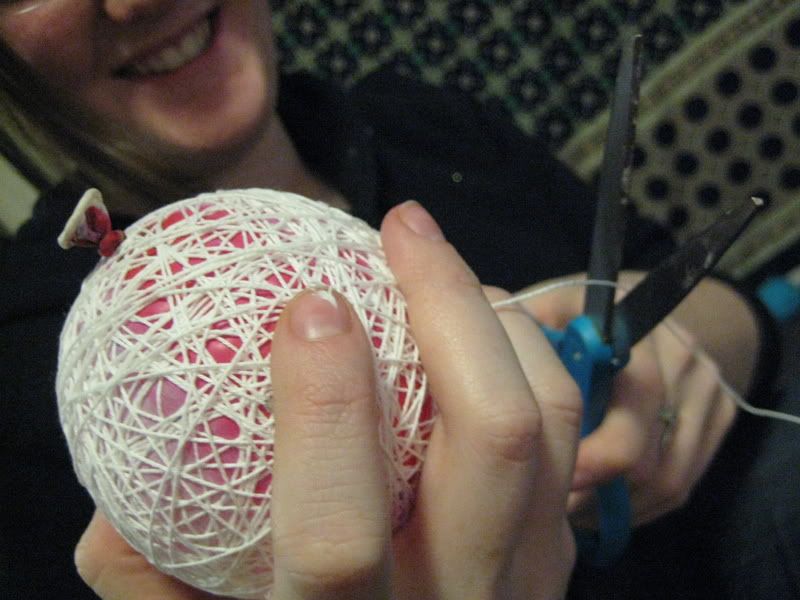 Dab some glue on the string end to hold it down.
Take your PVA and small amount of water mixture and start to spread it across your ball with a brush. You'll be able to see the difference in the wet and dry string.
Make sure you cover the whole ball!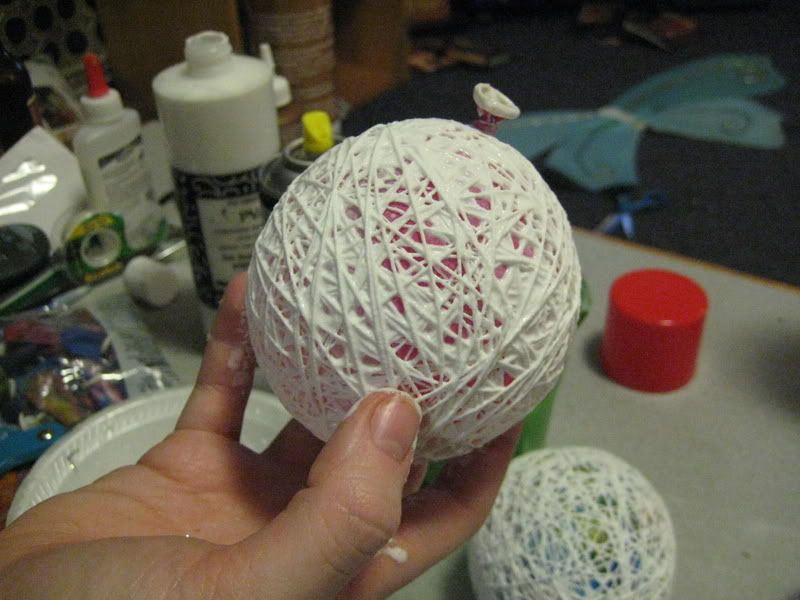 When you are finished let it dry on wax paper or clip it up from the tie.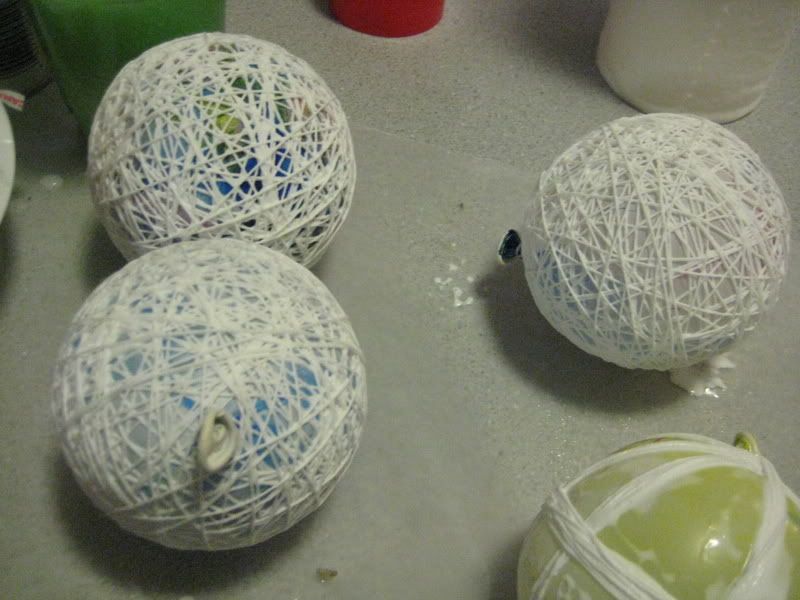 After if it dry, you want to pop the balloon with a needle.
But take care, if your balloon isn't dry, this will happen!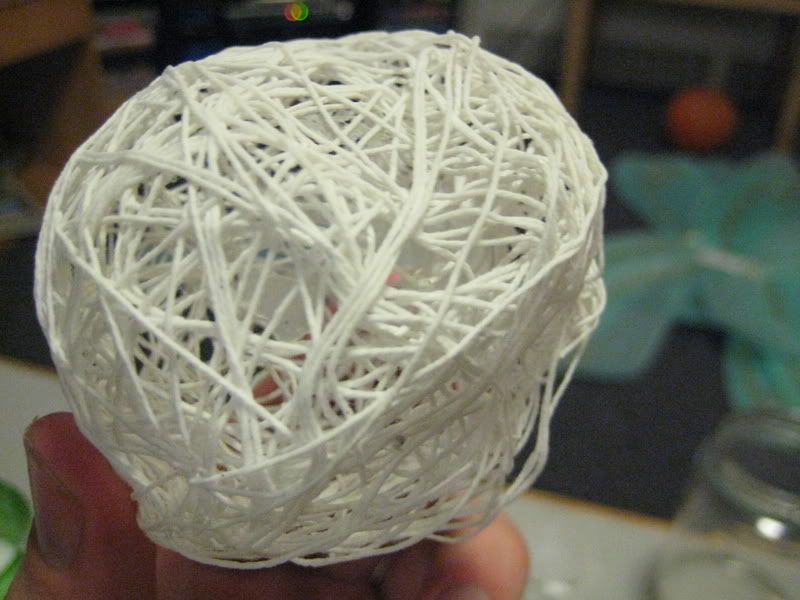 You want yours to look more like this.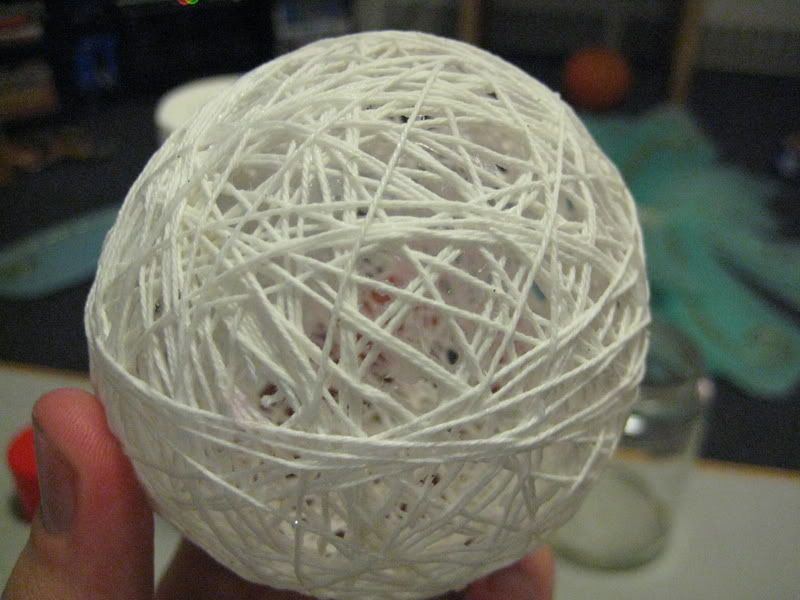 Once you pop the balloon, you want to untie of snip the string holding the balloon tie and then gently pull the balloon out. (Sometimes you have to do some fishing)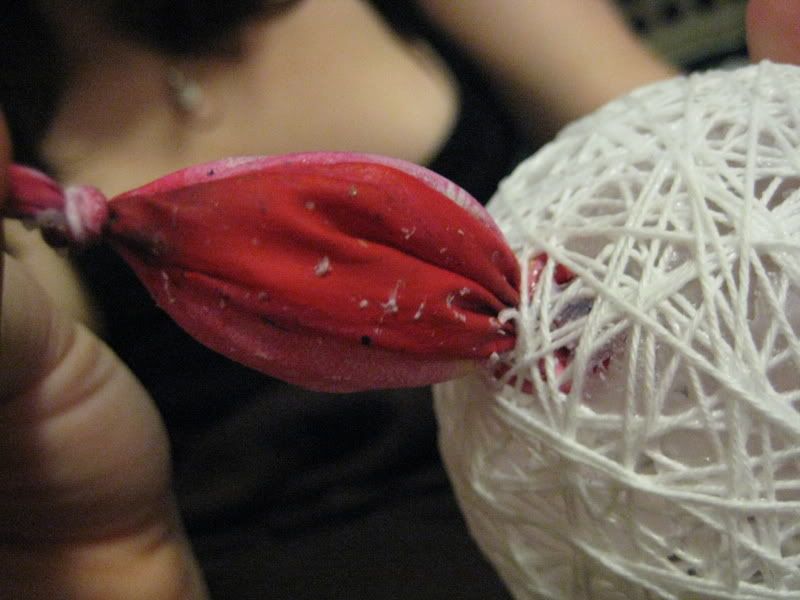 Well now you've got a pretty white string ball. What will you do with it? This one is covered in Green Agate glitter. (Not sure I like it, but I had some lying around so I thought I'd try.)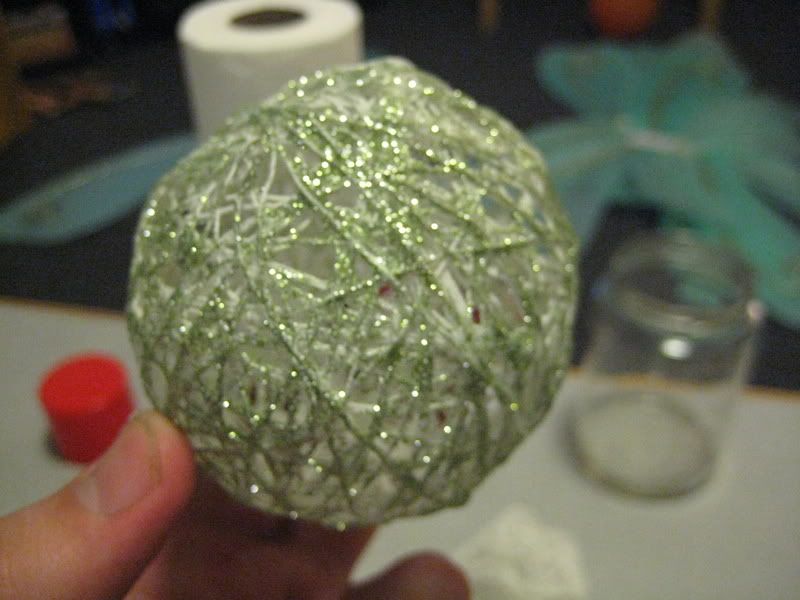 You can make different colors to match your tree. Glittering them is as easy as wiping the surface with more PVA/water and then sprinkling to your liking.
I hope you like my craft! Tell me what you did with them!