Squidbears are growing at alarming numbers, with no families to take them home! Won't you help a squidbear find a home during the holiday season?
Check out the latest three! Here is the family, from left to right: Teddy (the first) Toby, Mix Master Banks, Truman, Edna and Princess.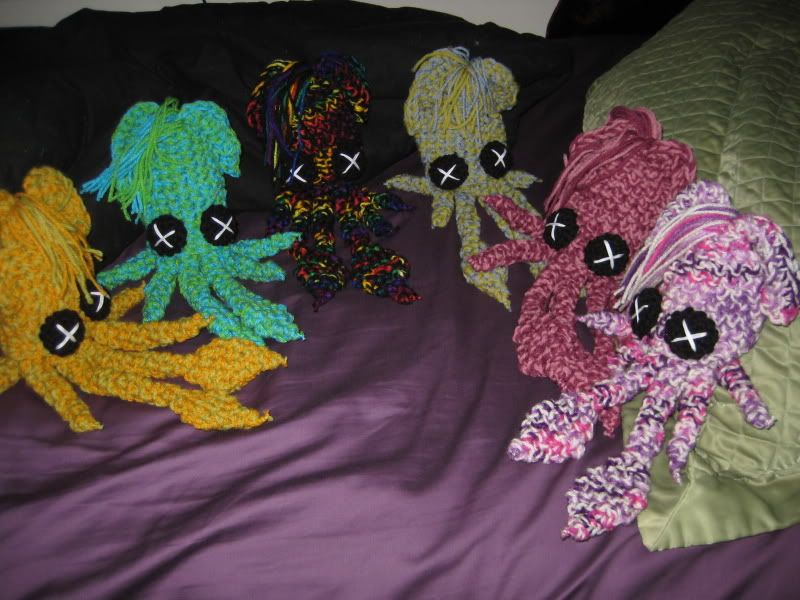 The new guys:
Toby! Simple, honest, funky guy.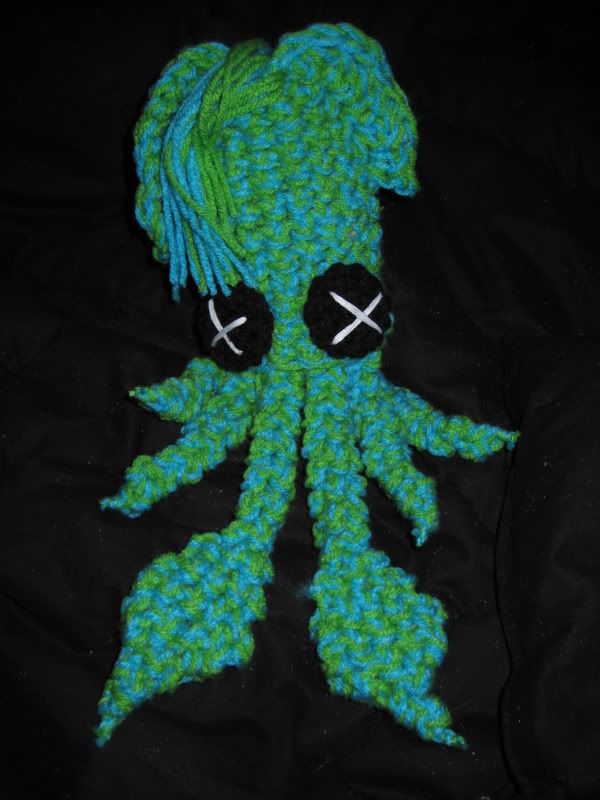 Mix Master Banks (he's a Fresh Prince fan)
and Princess! most often heard saying, "Do my tentacles make me look fat?"
And let's not forget!
Truman, Teddy and Edna!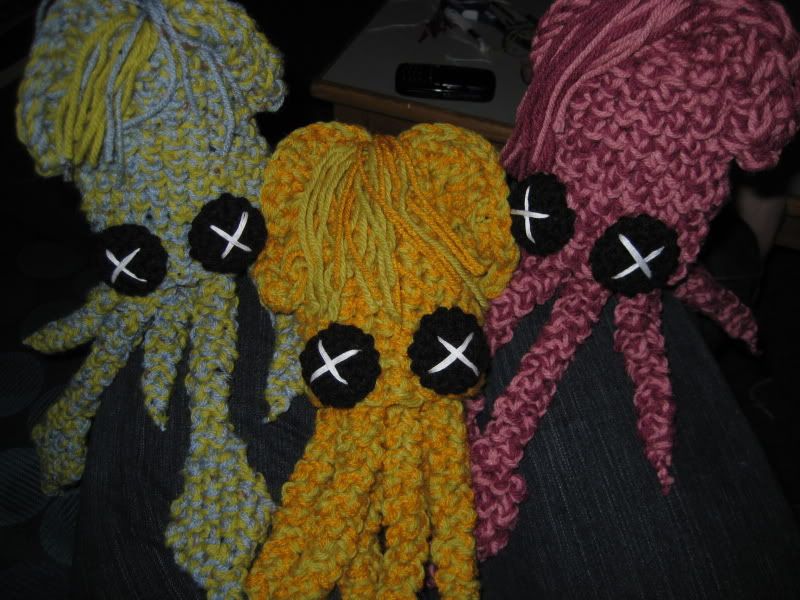 Help a squid out!