Well, maybe not giant like their aquatic cousins but getting there. I mean just wait until a colossal squid is born from Maker Studios! But for now let's check out these giant squids, brand new, the first of their kind and in need of homes!
The guys are nicknamed Teddybear Squids, or bear squids, cause of their big, cozy nature. They are extra squishy and soft and have chubby little tentacles to boot!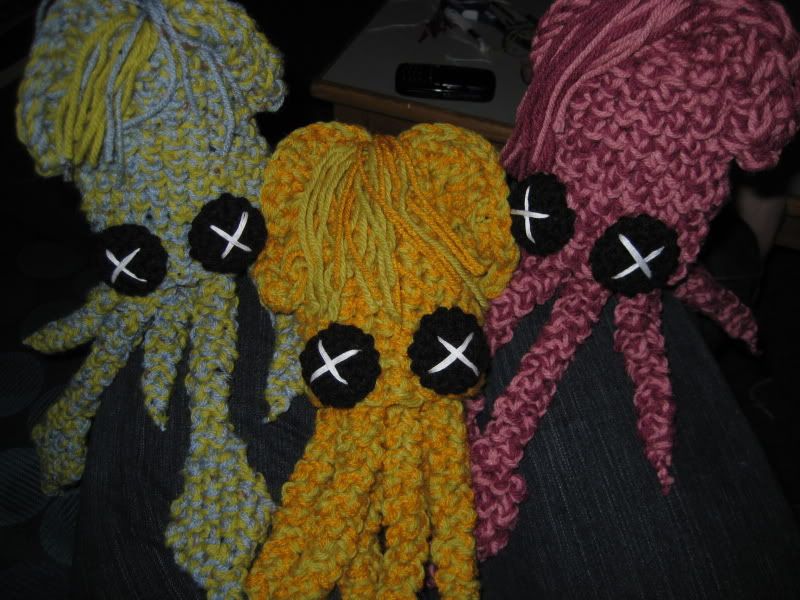 If you are wondering how big these guys are, they had a photo shoot with me, just so you could see! Cue fancy theme music!
The first of his kind, this guy is aptly named Teddy. He's Gold and Pickle green wool.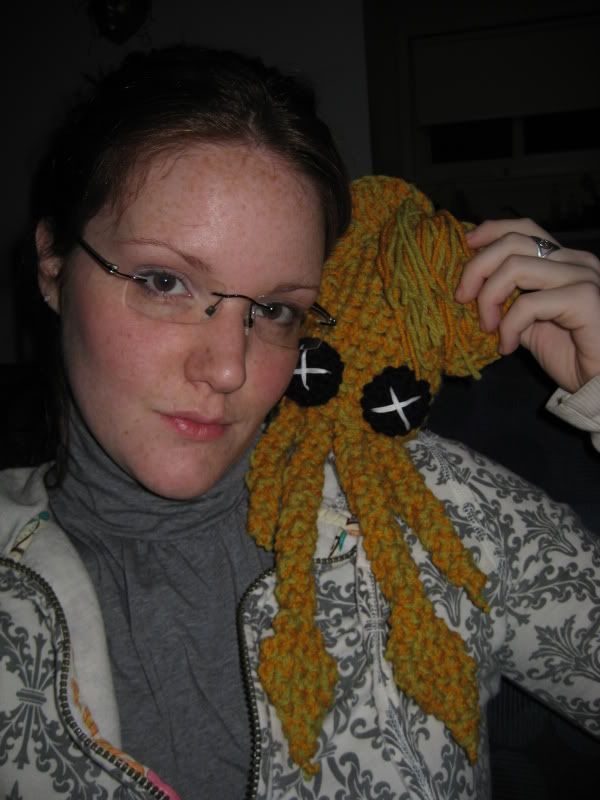 His brother, is Flecked light blue and pickle green wool. And his name is Truman.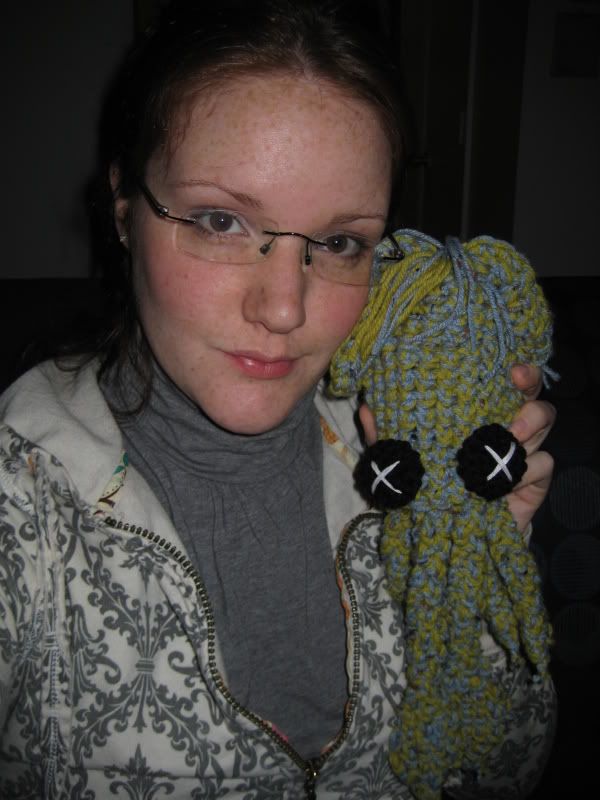 And their lovely sister, is dusky pink and dark pink, and her name is Edna.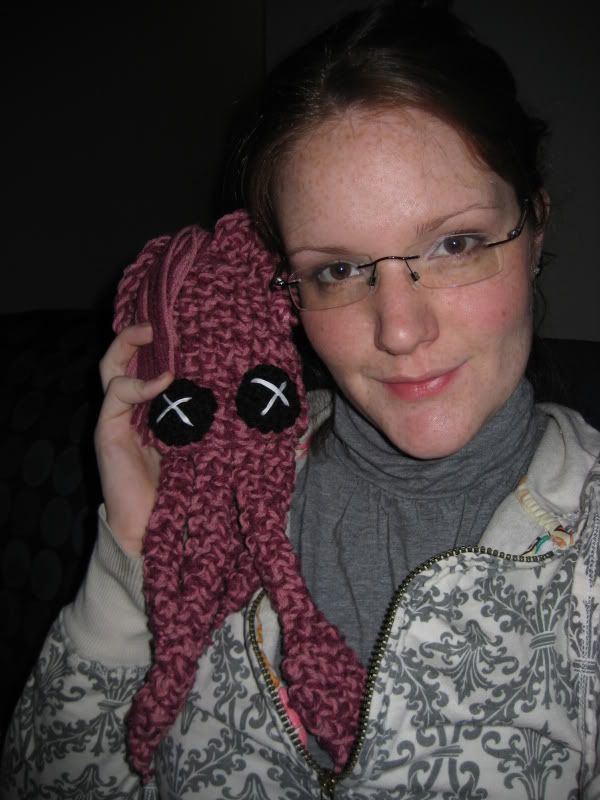 I'm totally excited about these big new squid family members! I hope you are too!